Bosch fire alarm system is a fire alarm solution that is easy to expand, install, maintain and save. In a technology world, Bosch provides you with exactly what you need.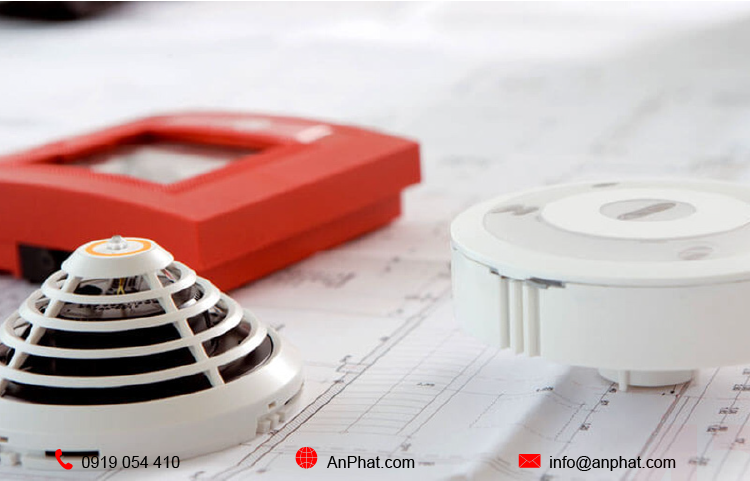 Bosch believe in earliest and accurate fire detection as the crucial core of every fire detection system. They want to make sure that you can rely on their belief and therefore, Bosch adopt the most elaborate technologies when developing their detectors.

1. Characteristics
1.1 Unbeaten Flexibility
This versatile family comprises two fre panel series based on the same industry-leading technology: the Modular Fire Panel 5000 Series and the new Fire Panel 1200 Series. As a result, it's easy to flexibly confgure systems to match each customer's requirements. Thanks to the shared panel platform, reusable "click-and-go" modules and interchangeable housings, it's also suitable for complex applications involving more than fre detection.
Fire Panels FPA-5000 and FPA‑1200
1.2 One System Fits All
The platform covers everything from small systems with one or two loops all the way to very large, complex networkable installations. The new Fire Panel 1200 Series lends itself to smaller facilities such as schools, offces and stores, delivering the sophisticated capabilities of large-scale systems to smaller applications. It shares the same technology and interface with the Modular Fire Panel 5000 Series, the perfect product for implementing any kind of solution — so proven installation and confguration knowledge can be applied to it as well. This keeps the amount of required training at a cost-effective level.
One System Fits All

1.3 Safeguarded Investments
For smoothly growing to larger installations as your business and its requirements increase, the same modules, peripherals, programming and know-how can be reused. Tapping these synergies makes everyone confident they have made the right choice: Bosch.

1.4 Outstanding Quality
All components are manufactured according to the high standards of quality for which Bosch is famous. This ensures a long service life. All panels and peripherals are also fully EN54 approved

1.5 Multiple Interfacing Possibilities
Both the Fire Panel 1200 and the modular 5000 Series can be equipped with multiple interfaces for an extended range of applications:
A serial interface to Voice EVAC,
Paging and Fire Monitoring System from Bosch.
Ethernet/OPC for integrating in the Building Integration System from Bosch.
This vastly extends the range of possible use for both series.
Multiple Interfacing Possibilities
1.6 Outstanding Benefts
Systems can be precisely tailored to customers' needs and grow as they do.
The right solution for every kind of fre detection installation.
Extensive line of peripherals.
Minimal training: the same knowledge applies to the entire panel portfolio.
Easy planning, installation and confguration helps projects to keep in line with the budget.
Planning security for the future, thanks to proven, state-of-the-art technology

2. Equipment for Fire Panel
2.1 Automatic Fire Detectors 420/320 Series
The frst multicriteria detectors with OTC (OpticalThermal-Chemical) to reach the market, they excel with high sensitivity, fast detection and minimized false alarms. Available in O, T, OT and OTC versions, they are ideal for both standard applications and highly sensitive conditions.
Automatic Fire Detectors 425 Series
2.2 Smoke Detectors 500 Series
The frst detectors to feature a nonpolluting virtual chamber are offered with the 500 Series, which comes in O and OC versions. They are perfect for architecturally attractive rooms and buildings as well as dusty environments.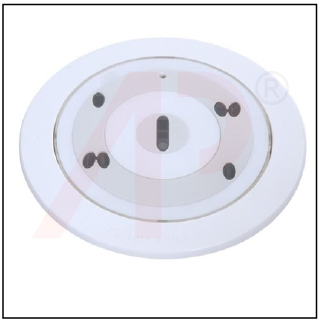 Automatic Fire Detectors 500 Series
2.3 Sounders and Call Points
A new line of high-volume and two-wire detector base sounders is also available, as well as a full range of call points for manually triggering fre alarms.
Sounders and Call Points

2.4 Local SecurityNetwork (LSN) Functionality
The entire portfolio of latest-generation LSN classic and LSN improved version modules and detectors is available for use with the Modular Fire Panel 5000 and 1200 Series. This lets you take advantage of flexible network topology, proven performan bvce and high security at low cost.

To receive detailed advice for each project as well as purchase, please contact An Phat:
Hotline:
014.189.489
Telephone:
(08) 6269 1495
Email:
info@anphat.com
ADD: 74 T8 Street, Tay Thanh Ward, Tan Phu District, Ho Chi Minh City